Testimonials

Kaden Plastics exceed expectations, in terms of quality, service and costs. British manufacturing has always been and still is at its peak. Expect Kaden Plastics to go beyond the call of duty!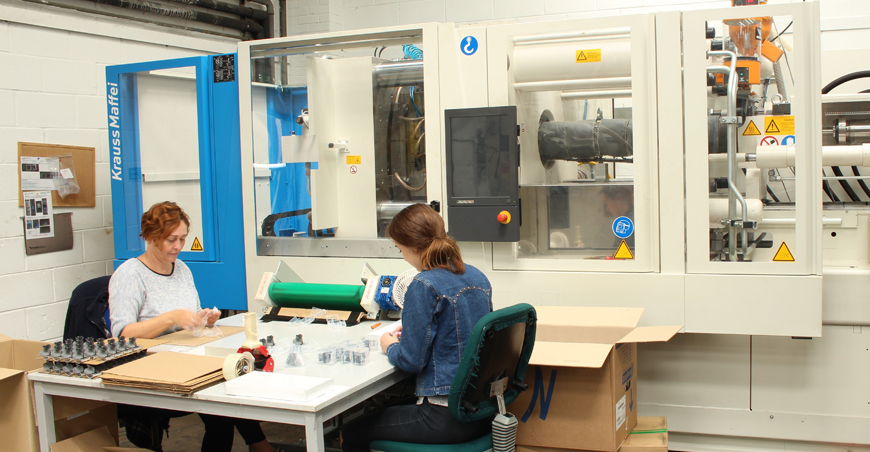 Packaging & Assembly
We predominantly assemble within the component machine cycle to minimize costs but where necessary we can facilitate assembly of parts prior to packing.
Assembly operations can consist of insert loading, clipping together or sonic welding.
Packing of parts into final cartons or clam shells is carried out next to the moulding machine or in a separate packing area, dictated by volume and speed of operation.
We fully pack off for Tangle Teezer including bar code and compliance labelling to the conclusion of being delivered on to shop shelves ready for end user's.